MAHONING VALLEY VOLUNTEER FIRE CO. NO. 1
The Mahoning Valley Volunteer Fire Co. No. 1 is nestled in the quaint Village of New Mahoning, a few miles west of the town of Lehighton, Carbon County, Pennsylvania. We remain a dedicated group of volunteers proud to serve our community since incorporating in 1951. A coverage area spanning 24.6 square miles of small business, big box retail centers, and industry dispursed amongst vast agricultural and quiet rural living, requires six peices of apparatus standing ready to protect a wide diversity of response challenges, and ultimately the beautiful sights, sounds, and people of our community, including those who pass thru it.

We work hard to continue the traditions established by our charter members and all who served prior to us providing residents well trained, well equipped, and well rounded emergency services response to Mahoning Township and surrounding communities.

A community is defined not only by the people within it, but more importantly the actions of those people. We like to think of it as being part of something bigger than yourself. We hope that you will stop by sometime to witness all that is good about volunteering for your community and encourage you to do the same. Of course there is sacrifice, however the warm feeling you get deep inside knowing that you took the initiative to build a better place to live and help you neighbors is well worth it.

The true test of ones character is what one does when no one else is watching. And when duty calls, that is where charater counts. Rest easy knowing that we remain vigilant, ready to drop what we are doing when the bell rings, and become a neighbor coming to help a neighbor. A simple concept with complex challenges we are proud to accept as doing our part for community. If we all do just a little, together we can accomplish so much.
Pride in Commitment ... Pride in Community
Celebration of Community & Cornhole Tournament
3rd Annual Fire 5K Run & 1 Mile Fun Walk
In your Mailbox Fall 2023
For the future firefighters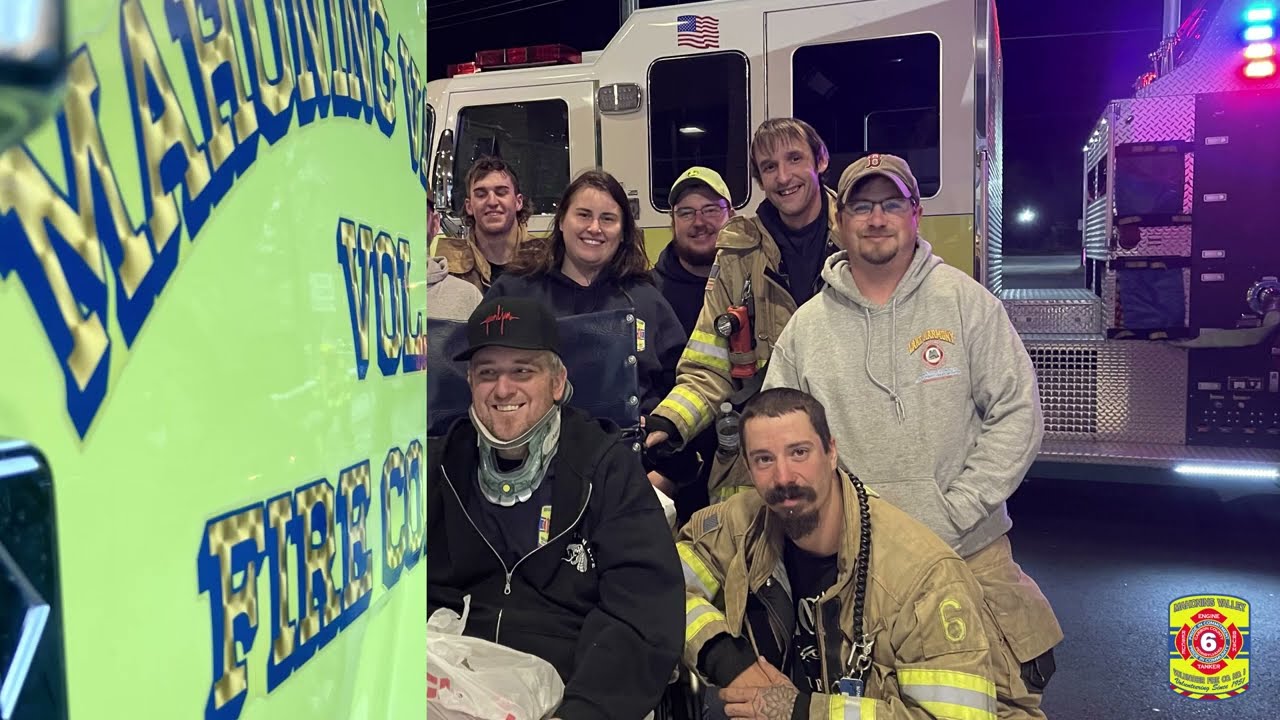 SAVE THE DATE SATURDAY, SEPTEMBER 16TH, 2023 CELEBRATION OF COMMUNITY EVENT AT OUR FIREHOUSE 5K RUN - FUN WALK - CORNHOLE TOURNAMENT HUGE BASKET RAFFLE - LAST YEAR 200+ BASKETS GAMES - BOUNCE HOUSES - PRIZES - GREAT FOOD & BBQ PLAN TO JOIN US ... CHECK BACK FOR MORE DETAILS !!!
Please support them. They support us.
Dr. Don and Dr. Angela will make you see things clearer.

Supporting us since our beginning.

Their 50th year in business, supporting us in every one.

Head for the Hills - buy a real tree & so much more.

Mahoning Valley Nursing & Rehab

Caring for this community.

Safe and reliable transportation of our future.

Keller Williams Danette Troxell

Have Danette show you why you should live here.

Three generations of volunteering for this community !

Sip Wine, Support Animals. Does it get any better ?

Dr. Dan will straighten you out.

Like a good neighbor Tim Williams is always there.

Generations of supporting our efforts as volunteers.

Two locations Lehighton & Tamaqua. They have it all.

Find your new ride and support us at the same time.

No one relies on their services more than we do !!

Local people crafting dependable emergeny equiment.

Stop and see the Boteks for you perfect Christmas tree!

Heintzelman's Meat Market

A Mahoning Valley favorite since 1906 !

JTNB, Two Kings and Giant Food Stores

Happy to support & feed our efforts as volunteers.

Lorah's Roasting & Zimmerman's Dairy

One listen and you will be hooked !

Sword Tag Society & Mahoning Lions

We challenge you to find any groups more dedicated to doing the right thing for community than these fine folks

Let Dr. Lisa and her team straighten you out.

Priority Portable Toilets & Services LLC

Volunteer responders themseves.

If you can dream it, they can build it. In between fire calls

Mahoning Valley Lawn & Landscape

Keeping the Valley beautiful in between volunteering.

Understanding the value of volunteers in a rural setting.

Generations of this family believing in supporting everything local & volunteering their talents to prove it.

They fix our fire trucks.

A beatiful place in the heart of Mahoning Valley.

Big Supporters of Our Efforts

Have Gail and her team find you a place here.

Get yourself a new ride close to home.
2358 Mahoning Drive West Lehighton, PA 18235